Blizzard should be selling this as a PLUS to gamers. SEE! Even a sixteen year old dork can score!
Read the touching story that ended in horrifying violence (not really)

Oh, and video game addiction is a decease. You should not laugh at things like this: "In 2008, 15-year-old Brandon Crisp ran away from his Barrie home afterhaving his XBox confiscated. He died after falling out of a tree and
was found three weeks later by hunters."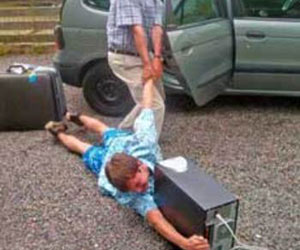 Phew. I really dug deep in the internet archives for that old chestnut of a picture.